Hi All,
Just a quick little post.  Yesterday I added 2 new quilt patterns to the Free Quilt Pattern List – this put is over 120 free patterns. All the patterns have a modern flare. You can find the list here.
Anyway, I found these two and they were so darn cute that I didn't want anyone to miss them.
This one is from Amy McHugs. I am so loving this quilt. Looks easy to make too. You can find the complete directions here. I was loving her blog too.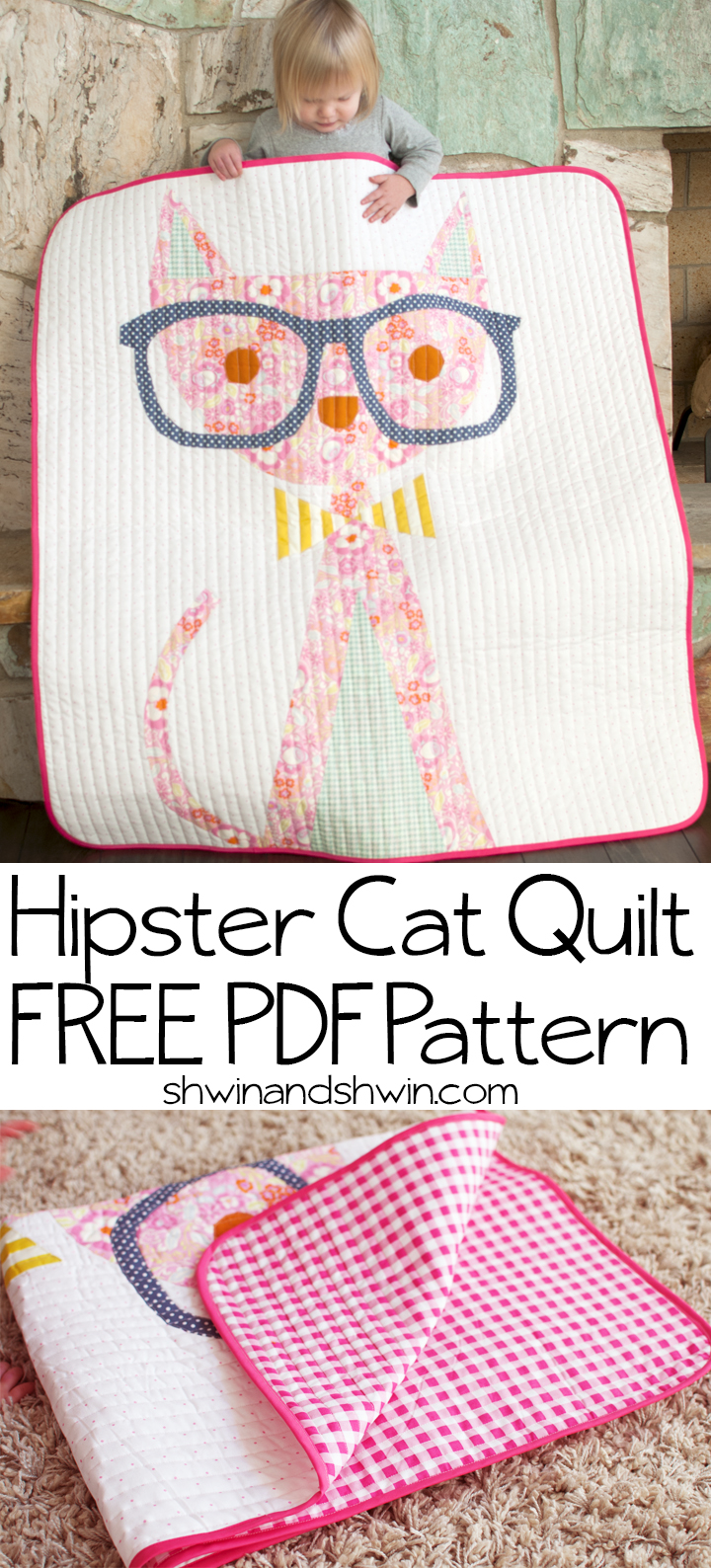 This one, on my gosh. Isn't it the cutest thing?  This Hipstar the Cat quilt pattern can be found at Schwin & Schwin.
Be sure to check the Giveaway List today if you haven't already. I think I added over 30 new giveaways today already. You can find the Giveaway List here or at the top of the page.
See you next time.
Debbie