Hi All,
Friday the 13th is a lucky day for sure because there are 158 current giveaways going on today for sewers, quilters and all around crafters. That is a lot of giveaways, my fingers would be hurting if I sat and entered them all at one time.  It is too many to enter all at once, so be sure to check daily for new giveaways.  If you enter a couple a day, it isn't that bad. And you never know what you might win. There are tons of great things on the list again.  A commercial embroidery machine, an extension table for quilting, oodles of beautiful fabrics, lots of books and so much more.
I won last week and it came this week. I was thrilled I won but not nearly as thrilled as I was when I opened the package. I had no idea it was so darn cute. It is beyond cute. These were so incredibly adorable.  I won the prize bundle from Believe Magic. I got 3 patterns. 2 patterns came with the fabric faces to make 12 gals in each. A bag of small pieces of fabric for the dresses. A roll of little ruffle skirts and a bunch of buttons. Beautiful buttons. I couldn't wait to get started on it. I have the little quilt done and I'll start on the girl tomorrow. Honestly, neither her blog nor her Etsy shop capture how overwhelmingly lovely these patterns are. You can see her Etsy shop here.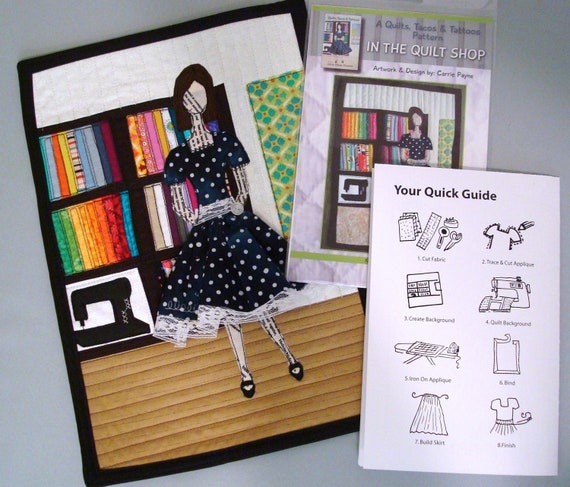 I also won a bundle of 15 fat quarters this week.  They didn't arrive yet. I was excited about that too.
I hope you won too. If so, write me, let me know what you won. I love hearing and sharing your joy.
As always, take time to look around the blogs where you are entering the giveaways. You may just become their newest, biggest fan with all the abundance of talent out there.
The Giveaway List can be found here or at the top of the page. Good Luck.
See you next time,
Debbie